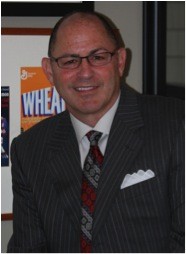 Joel
Solomon
Managing Principal
Phone:
949-544 2500
Fax:
949-861 6831
Mobile Phone:
949-812-1455
E-mail:
joel@prsplan.com
Joel H. Solomon, CLU ChFC is the Managing Principal of PRS, LLC   which owns the intellectual property known nationwide as the PRS Plan and the Retirement Path Roadmap™. PRS licenses this intellectual property nationwide thru several nationally known financial institutions  and has trained well over 2000 other financial services professionals. 
Mr. Solomon has over 37 years of experience in the financial services industry. He has literally designed thousands of tax qualified and non-tax qualified benefit plans and offers consulting and brokerage services. He has spoken numerous times nationwide to scores of different industry and professional advisor groups.
Mr. Solomon has authored articles on a wide spectrum of subjects ranging from retirement asset sequencing, professional practice management issues, and investment allocation strategies to discriminatory executive benefit plans.  He has served over 2,000 corporate and individual clients throughout the United States. Mr. Solomon has spoken scores of times nationwide to industry groups along with gatherings of tax professionals. In August, 2011 he was invited by Tony Robbins to speak in Fiji to  Mr. Robbins' "Platinum Partners" on the markets and how to obtain financial security.
Mr. Solomon attended Villanova & Duquesne Universities where he received his degrees in Business Management & Accounting.  In 1976, he received his professional Chartered Financial Consultant designation from the American College in Bryn Mawr, Pennsylvania. 
Mr. Solomon was a resident of South Florida for over 25 years. He now lives in Newport Beach, CA with his wife Nancy, two daughters Sloane & Paige along with Baxter the Golden Retriever and Herbie and Buttercup the PIt Bulls. He has served on the Board of Directors for the Doral Golf Foundation, Make-A-Wish Orange County and Make A Wish South Florida.